The campaign to free your data kicks off
Cardeo has launched its campaign to free up your credit card data - to give you more choice of credit products. We're aiming to save UK consumers billions of pounds.
Credit cardholders in the UK are currently paying 14.1 billion pounds in credit card interest alone – every year. That's more than the GDP of Jamaica. And yet only 3% of us switch credit cards.
Why is that?
The answer to that question, along with many more insightful stats, is found in Cardeo's new report UK Credit Cards: A badly broken market.
The report lays out how 60% of credit card providers are breaking the law by not sharing full account data that would allow services such as Cardeo to save consumers money. Combined with soaring interest rates and the cost of living crisis, this has pushed millions of us into credit card poverty.
Thankfully the report has answers too. If open banking rules were tweaked and enforced, the credit card market could be opened up. That would mean more choice for you, and the ability to switch easily to cheaper products.
Sound good? Join the campaign for #FairerCredit in the UK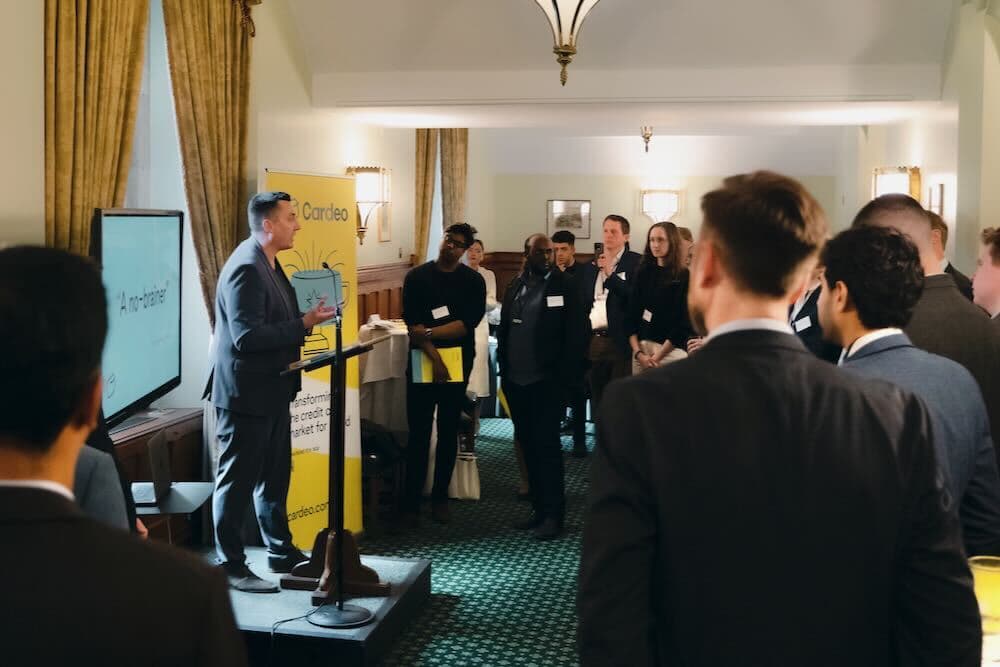 Cardeo kicked off the campaign for fairer credit by launching its report in the Houses of Parliament. Hosted by Sir Gary Streeter MP, other speakers included the former Chief Secretary to the Treasury Sir Stephen Timms MP, Fairer Finance founder James Daley, and Cardeo's own CEO Gavin Shuker.
The launch was well attended by other politicians and journalists. There is a long way to go to see fairer products across the UK credit market but this was a promising start.

Main image: Cardeo Chair Paul Pester and CEO Gavin Shuker with the credit card market report.

More Cardeo News
16 May 2023
Introducing: 11 more credit cards added to Cardeo
24 April 2023
The campaign to free your data kicks off
23 March 2023
Introducing: Barclaycard and Amex connect to Cardeo
10 January 2022
Public testing of the Cardeo app under way
More Cardeo Campaign
24 April 2023
The campaign to free your data kicks off
19 April 2023
New report calls credit card market "broken" – average customers pay close to £1,000 in interest every year
31 January 2023
'Malfunctioning economy' needs immediate Government action
14 December 2022
Cardeo consulting with Government to reform 'cumbersome' Consumer Credit Act
12 October 2022
Banks costing customers millions by withholding data