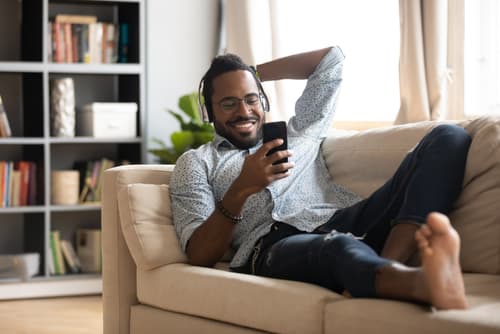 Features
Cardeo is the clever new way to credit card
Your data set free
Through open banking, Cardeo unlocks your data and puts it to work to give you the real picture of your borrowing and spending. All personalised for you.
Payback that doesn't hurt
Cardeo works out payback time from your current borrowing, interest rates and spending. But you're not stuck with it. Make a payment plan to set a new target, and see how to get there.
Choose the best method
Once you've set a target, Cardeo offers a choice of ways to tackle your cards. From minimising interest and clearing cards fast, to clearing low balances first. Or come up with your own approach.
Single payment heaven
Why juggle multiple payments in multiple apps? Make one payment to Cardeo each month and we'll pay it to your cards on your behalf. Two cards or 20 – it couldn't be easier.
Change the date
The single monthly payment makes sure that you'll never accidentally miss a card repayment again. It's convenient – choose the payment date that suits you best each month.
You're the boss
Edit, top up or pause your payment plan whenever you like. Make extra repayments to your cards when you've got a little spare. It's all flexible, keeping you in control of your credit cards.
What's missing?
Let us know what features would make Cardeo even better for you. If they're not in development already, we may add them to our roadmap.

Cardeo is designed to help all UK credit cardholders. Our free account overview, payment plan and single monthly payment are available to everyone with a UK credit card.

The Cardeo payment plan is a tool to make your credit card repayments easier and less expensive. It is made of your target, your card split, and a single payment on a monthly date that you set. Cardeo reminds you when each payment is coming up.
You can change the details or pause your plan at any time, or make one-off payments over the top.
The Cardeo payment plan is not a formal debt repayment plan, where you enter a contract to repay a fixed amount each month. At no point do you owe anything to Cardeo. Your obligation is always to pay back your credit card providers, in whichever way you see fit.

How many of my credit cards should I add?
To use Cardeo you need to connect your credit card accounts with the app.
We recommend adding all of your credit card accounts to Cardeo. When we have the full picture, we can offer you the most accurate advice and save you the most money.

Do I have to fix my repayment amounts?
No. With Cardeo, you stay in control of what you pay when. The payment plan is flexible.
On top of minimum repayments, you can change the monthly amount or make one-off payments whenever you'd like. And you can pause the plan at any time.

Am I protected, paying through Cardeo?
With any payments made through Cardeo, your money is stored in an e-wallet account before being sent to your credit cards. Your wallet only ever holds your money.
Cardeo partners with e-money company Modulr to provide your wallet. Modulr terms and conditions
The Financial Services Compensation Scheme does not apply to e-money products, so alternative regulatory protections are in place: Modulr safeguards your money in a segregated Bank of England account. That means 100% of your money is protected should anything happen to Modulr.