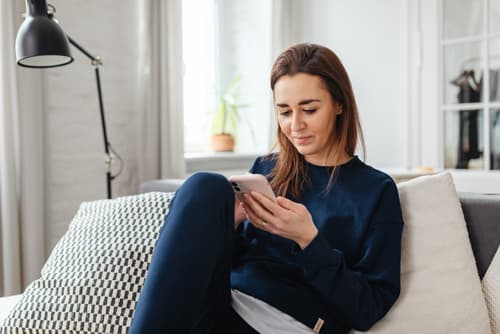 Keep your cards, lose the stress
Cardeo manages your credit card payments to save you time, money and hassle.
All your accounts in one place
Manage your credit cards in one place and get insight into your borrowing and spending via open banking.
Set a target - and hit it
Use the calculator to set a monthly amount or end date to clear your cards. Cardeo keeps you on track to get there.
Smart payment plan
Choose how to split your repayments – for example to hit your target in the cheapest possible way, in the quickest time.
Single monthly payments
Cardeo collects a single, monthly payment from you and sends it to your cards on your behalf. Never miss a payment again.
Money saving deals
As well as saving you money on your cards, Cardeo offers you deals on a range of products from hotels to insurance.
Flexibility and control
Change your target or adjust your payment plan at any time. Stay in full control of your accounts and payments.
Great for your credit score
Cardeo's payment plan will keep you on track, doing wonders for your credit score as well as your wallet.
Utmost security
Cardeo connects to your accounts in an encrypted way using standard and highly secure open banking.
Perks included
Because you keep hold of your original credit cards with Cardeo, you also keep hold of their their benefits.
"A perfect idea. This is the ultimate app to make your finances simple as well as keeping your mind at ease"
Ryan H
"Very, very useful. It helps with your planning and then saves you time"
Archford M
"I like the ability to just make one payment. A fantastic idea for simplicity and peace of mind."
Greg P
"The ability to control my actual accounts, all through an app"
Leon C
"Really useful to get rid of debt… Cardeo is working out the best cards to pay more to"
Jane W
"If it saves you some money I would jump at it"
Simon B
Cardeo brings data from your credit cards into a single view using open banking. It then gives you dynamic insight into your borrowing and spending.
Our calculator works out how long it will take to pay off your cards. You can set a repayment target, decide how to get there, and pay your cards through a single monthly payment. Reminders make sure that your repayments are never missed.
You can edit or pause your payment, and make as many extra one-off payments as you like.
Eligible customers will be offered Cardeo Credit – our flexible credit line for transferring your credit card borrowing to a lower interest rate.

Does Cardeo connect with all credit cards?
Cardeo connects with most UK credit card providers.
We are working on adding more cards all the time. Part of this is getting all UK credit cards compliant with open banking law so that we can connect to them. You can speed up the process by writing to your card provider if they are not sharing the data they should be.
You can also vote for the cards you want to see the most and get notified when they are added to Cardeo.
How does Cardeo save me money?
Lots of ways! When you pay your cards through Cardeo, you choose a repayment approach. The avalanche approach, for example, repays your highest interest rate cards first, after minimum payments are met. This minimises your interest charges.
Cardeo reminders help you to avoid late payment fees from your card provider, as well as the extra interest incurred from missing payments.
If you are eligible for Cardeo Credit, you'll be able to transfer borrowing from your higher interest rate credit cards onto a lower rate. You could pay back significantly less for every pound that you have borrowed.
We also offer deals from other parties which are selected to save you money.

Is Cardeo free? How does it make money?
The Cardeo app is free so that as many people as possible can use it to save money. Free means free to download, with no in-app purchases.
Cardeo makes money from Cardeo Credit, our flexible credit line designed to beat your credit card interest rates. We make enough to run our app – while Cardeo Credit customers save money on interest. That's what we call a win-win. We only lend you money when we can save you money.
Cardeo also takes a small amount from the deal provider each time a customer takes up a deal from the Cardeo app.

Are 0% transfer deals cheaper than Cardeo?
Cardeo helps you to pay off your credit card borrowing in an achievable way. Our repayment approaches can reduce your interest repayments and fees. Those savings can grow significantly if you're eligible for Cardeo Credit.
In contrast, 0% transfer deals could cost you more in the long run, through transfer fees and purchases accruing interest. Some 0% rates end instantly if you miss a repayment. They also take time to find and arrange, and your options for 0% deals may eventually run out.
0% transfer credit cards can be connected to Cardeo like any others. Cardeo can help you to pay off the loan, instead of just avoiding the interest.

Is Cardeo worth it for only one credit card?
Cardeo offers plenty of help, even for a single credit card.
You get insight into your borrowing and spending. You can easily change the date of your monthly payment. You can see how long it will take to pay off your card – and make top-up payments when you want to get there faster.

How is my credit score affected by Cardeo?
Cardeo offers features which may positively affect your credit rating. These features can help you safeguard your credit score by minimising your chances of missing a repayment:
Seeing your credit card account information in one place

Repaying your credit cards through a single monthly payment

Repayment strategies to help reduce your balances quicker

Transferring your credit card borrowing to Cardeo Credit
Connecting your credit cards to Cardeo happens through open banking. It has no impact on your credit file.
Applying for Cardeo Credit has no impact on your credit file. We run a soft search of your credit history to tell you if you qualify. This doesn't affect your file in any way – no matter the result.
Is Cardeo a debt management plan?
Cardeo is not a payment plan, debt management plan (DMP) or individual voluntary arrangement (IVA).
The single monthly payment in Cardeo is a handy way to manage your credit card repayments. Make a single payment to Cardeo each month and we send it to your credit cards on your behalf. Our calculator can work out the cheapest and fastest ways to repay your cards.
But you are always in control – of how much you pay, and how much goes to each card. You can stop the single monthly payment at any time.
Unlike a DMP or IVA, you are not legally required to make payments through Cardeo. Your responsibility remains to repay your credit card providers in whichever way you choose.

Is my data safe in Cardeo?
Yes it is. When you give Cardeo permission, we access your account data using open banking. This is a standard, highly secure method of sharing financial data. Your data is always encrypted and login details kept hidden.
Our privacy policy lays out everything we do with your data. Cardeo is regulated by the Information Commissioner's Office (ICO) ensuring that our security and privacy policies are robust and protect your data at all times.